Virtual Acne Consultation: $80 (60 min)
Our Virtual Consultation is for those who are determined to end their battle with acne but do not have the ability to visit our clinic. This consultation is the first to take if you are interested in our AcnePRO program, or if you simply want to find out more about your skin.
During this online visit, one of our acne specialists will:
Determine your acne and skin type
Check the acne-safety of your skincare, hair products and birth control (if you take any)
Go over your diet, suggesting various acne-safe substitutions in your food and/or supplements
Educate you on acne triggers of other sorts
Teach you how to find acne friendly skincare products and makeup on the market.
If you decide to sign up for the AcnePRO Program, you will get a personalized acne regimen developed for you by our expert. Following the regimen and updating them every 2-3 weeks will let you get clear within 3-4 months.
Initials steps:
Submit you Acne Questionnaire*
Book an appointment with us
Our acne specialist will contact you via FaceTime video, WhatApp, Skype or phone call (you can specify what works for you best when you book your appointment).
*You will be asked to send us photos of your skin in the Acne Quiz. It is an essential factor that allows us to determine the type of your acne and individualize your treatment plan.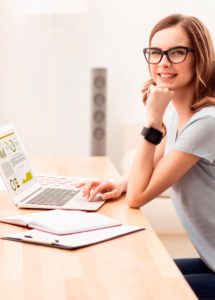 Virtual AcnePRO Visit: $70 (45 min)
Virtual AcnePro Visit is for members of AcnePRO Program who are not able to visit our clinic. During your Virtual Visit, an Acne Specialist will:
Analyze your progress
Detect potential triggers
Check how the current regimen affect the skin and acne
Adjust the skincare routine to achieve results.
Please send digital photos of the front, right and left side of your face  and a photo of your most problematic area (if any) to (929)363-3470 or acneclinicnyc1@gmail.com one day prior to your virtual visit.