Virtual Acne Consultation
$90 (75 min)
Our Virtual Consultation is for those who are determined to end their battle with acne but do not have the ability to visit our clinic. This consultation is the first to take if you are interested in our AcnePRO program, or if you simply want to find out more about your skin.
During this online visit, one of our acne specialists will:
Determine your acne and skin type.
Check the acne-safety of your skincare, hair products and birth control (if you take any).
Go over your diet, suggesting various acne-safe substitutions in your food and/or supplements.
Educate you on acne triggers of other sorts.
Teach you how to find acne friendly skincare products and makeup on the market.
If you decide to sign up for the AcnePRO Program, you will get a personalized acne regimen developed for you by our expert. Following the regimen and updating them every 2-3 weeks will let you get clear within 3-4 months.
Initials steps:
Submit you Acne Questionnaire*.
Book an appointment with us.
Our acne specialist will contact you via FaceTime video, WhatApp, Skype or phone call (you can specify what works for you best when you book your appointment).
*You will be asked to send us photos of your skin in the Acne Quiz. It is an essential factor that allows us to determine the type of your acne and individualize your treatment plan.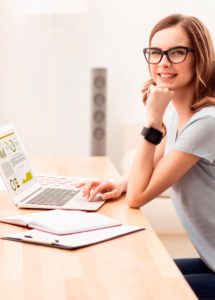 Virtual AcnePro Program (With 9 Skincare Products)
$550

*The supply of Skincare Products will last for 2-4 months.
With your commitment to our Program, we will take control of your acne in as little as 10-16 weeks.
Our AcnePro Program will do the following:
Target current breakouts.
Prevent future breakouts.
Improve pigmentation.
We will take the following steps:
Develop customized skincare regiment at the initial consultation.
Adjust your skincare regimen every 2-3 weeks.
Guiding you through the whole process of getting clear. You will contact your Acne Specialist directly. We are always here to support you through the process.
Detect you acne triggers in everyday life that exacerbate acne, such as food, skincare, makeup, and birth control.
Educate you about how to keep your skin clear as long as you want it.
Get lifetime access to our private "Acne Secrets" account that will make it easier to find acne safe skincare and hair product after you get clear as well as other useful information.
We will need your commitment to:
Skincare regimen which will be updated every 2 weeks till you get clear (within 10-16 weeks)
Sending digital photos of the front, right and left side of your face.
Following all our recommendation that you will receive at your Acne Consultation.
What you will get:
Clear skin without relapse.
Confidence.
To start Virtual AcnePro Program, please fill out an Acne Questionnaire and book an Virtual Acne Consultation. We'll contact you via FaceTime, Skye, WhatsApp or phone call for an initial consultation.
Virtual AcnePRO Visit
$70 (45 min)
For those members of Virtual AcnePRO Program who prefers to pay at every visit.
Please send digital photos of the front, right and left side of your face  and a photo of your most problematic area (if any) to (929)363-3470 or acneclinicnyc1@gmail.com one day prior to your virtual visit.
Virtual Skincare Routine Help
$50
This service is for you if:
You are wondering if your products are actually helping your acne-prone skin or congested skin, of if they are correctly paired with other products in your routine.
You are confused about your skin type: it can be oily and then dry, or oily and dry at the same time and it's difficult to find proper skincare products to improve your skin conditions.
You need safe and effective skincare routine for your skin.
What we will do:
Analyze your skin.
Analyze the ingredients of your skincare products.
Analyze your skincare routine and provide research-based analysis rooted in science and our experience.
Structure safe skincare regimen for your acne-prone skin based on the products that you have at home, or give you recommendations on the safe skincare routine.
How it works:
Fill out Skin and Skincare Questionnaire.
Click Book now and schedule a Virtual Acne-Prone Skincare Help.
Meet one of our Acne Experts via FaceTime, WhatsApp or Skype for a 30 minutes one-by-one consultation.